The Australian Stream Management Conference is an unmissable opportunity to connect with the amazing people driving stream and integrated catchment management in Australia, while sharing new experiences and advancements in knowledge and practice.
Organised by the RBMS, the Conference brings together researchers, policy makers, consultants and practitioners dedicated to investigating and managing stream ecosystems and their catchments in Australia.
The biennial conference is distinguished in Australia with more than 150 delegates attending and many contributing to the Conference Proceedings with full papers.
At each conference we look forward to sharing knowledge, presenting evidence of better practice and raising new approaches in stream management.
11ASM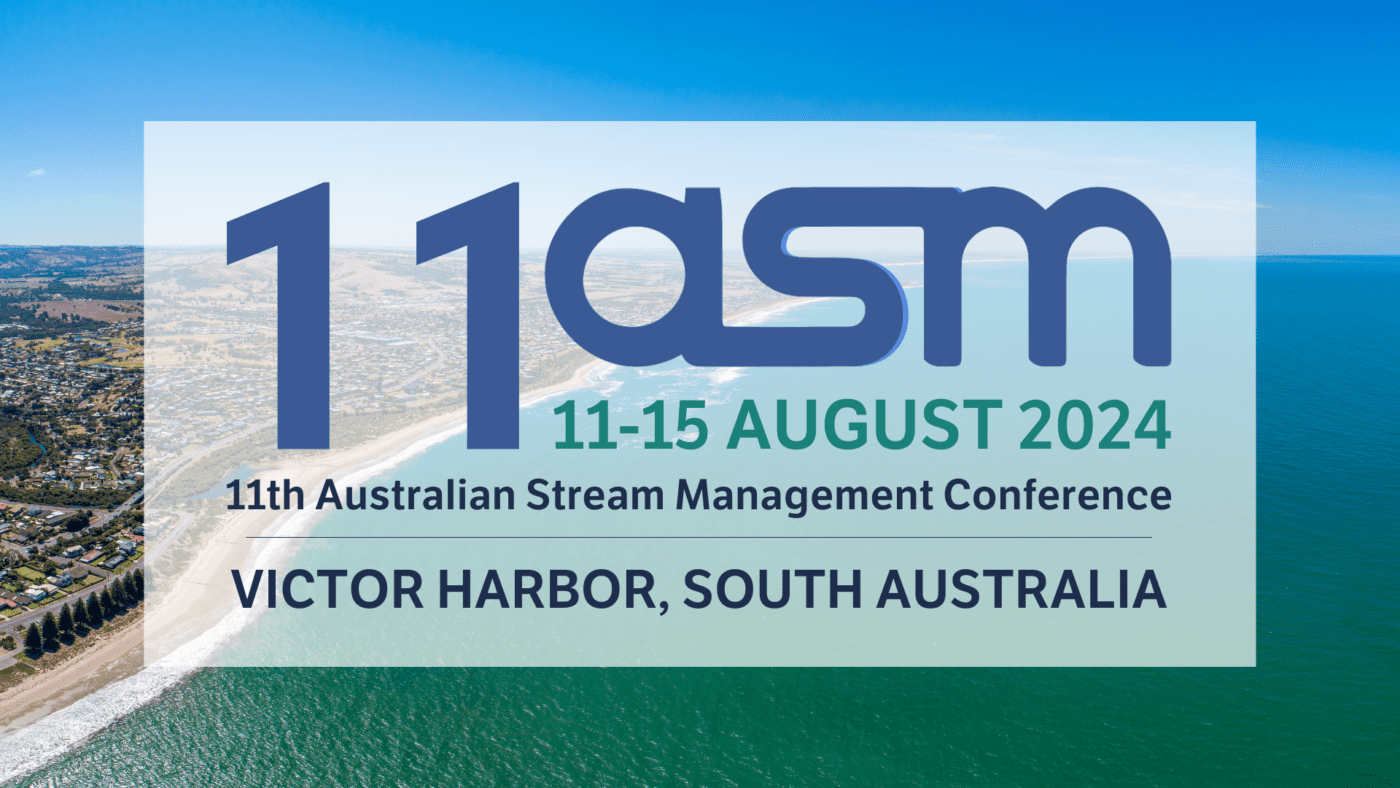 The 11th Australian Stream Management Conference will be held on 11-15th August, 2024 at Victor Harbour Convention Centre, Victor Harbour, South Australia.
In 2024, for the first time, the RBMS Awards Gala Dinner will be held alongside the Australian Stream Management Conference.
More details will be released in the coming months. Stay subscribed to our latest news and follow us on socials.
Expression of Interests welcome for 11ASM Conference and Awards Gala Committees
We are now inviting expressions of interest to join the organising committee for both the 11ASM Conference and RBMS Awards Gala dinner.
Conference Proceedings
Our Conference Proceedings are now open access. The collection features more than 1000 full papers on Australian catchment and waterway management.
Highlights from 9ASM hosted in Hobart, Tasmania