We would like to congratulate the two awardees of the RBMS Honours/Masters research grants 2023. These grants provide funding to student researchers in integrated catchment management in Australia, to support the next wave of researchers and professionals within our community of practice. The projects have great potential to impact the state of knowledge and practice in waterway and catchment management. It was wonderful to see such high-quality applications submitted for these grants.
Kristen McNamara – Masters of Environment at the University of Melbourne
Research project – Untangling the drivers and barriers of aquatic plant growth in regulated Victorian Rivers.
This project investigates how common land management practices affect native aquatic plants. The disruption of natural flow regimes in Australian rivers following European colonisation has impacted native riverine ecosystems, however the effects of common practices such as livestock grazing and dense exotic tree cover (e.g. Willows) on aquatic plant communities are poorly understood. To better quantify these effects, they will conduct a nursery experiment to investigate how plant height, biomass and non-structural carbohydrate (NSC) reserves in aquatic plants are affected by shade and coppicing (to emulate grazing). It is hoped that the findings will help guide future waterway management priorities.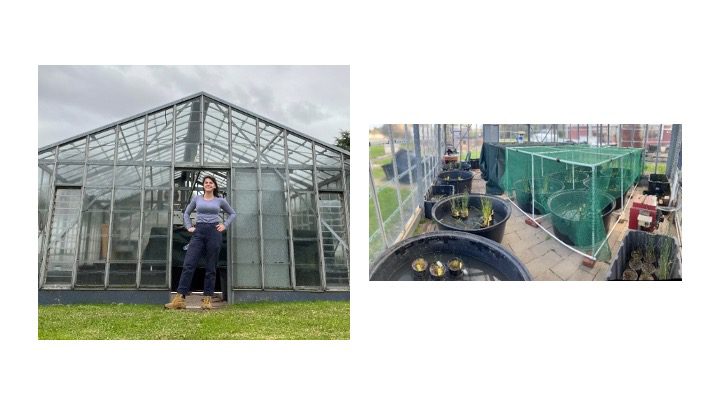 And
William O'Connor – Masters of BioScience at the University of Melbourne
Research project – Exploring the influence of river flows, floodplain productivity and invasive species on the recruitment of native fishes.
The transition of larval fish into young-of-year is a critical stage in the life history of freshwater fish. There are, however, key knowledge gaps remaining in the processes that govern recruitment success. This Masters project will explore and identify the relative importance of hydrology, floodplain habitat and invasive species management to native fish growth and recruitment. Understanding these processes is essential for ensuring strong native fish species populations and healthy lowland river ecosystems. They will use existing fish collections and augment these with new samples to examine how environmental conditions and carp affect juvenile native fish growth and survival.